History
E
stablished in 1966, PCB created and developed its own Post Tensioning System, based on a process called "cables à bosses".
The spiral strand ropes used to be manufactured in BAUDIN CHATEAUNEUF workshops. Cut to length, they were inserted through a duct in the formwork before concreting.

The strand was ended by 2 cylindrical widenings, created by  the swelling of the wires, which were blocked in resin.

The 1st widening was used for tensioning the cable with a hollow jack, and the 2nd one was bearing on the concrete structure by slims of adequate thickness in order to keep the strand tightened.



C
onstruction of the 1st structure using the PCB cables à bosses Post Tensioning System took place in 1967, and 2 years later this system was certified by the SETRA (Roads French Authority).
Since 1975 this system has been replaced by CCL EF Post Tensioning System with multi-strands cables, which is more flexible for the execution. And in 2007, PCB changed to the CCL-X System which was granted the European Technical Approval.
B
eside its first activity in post tensioning, PCB has diversified and developped through the years its fields of business.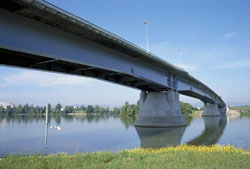 I
ndeed, from 1974 to the early 90's, PCB put in expansion joints for bridges manufactured by CIPEC then in 1994, it signed a partnership with FIP Industriale, an italian manufacturer of elastomeric expansion joints officially recognised by the SETRA.
S
ince the beginning of the 80's, PCB performs structure displacements, by re-employing its post tensioning jacks and using the necessary hydraulic equipments from a very wide range available at BAUDIN CHATEAUNEUF.
A
s soon as 1975, PCB has also developped in the business of bearings for structures.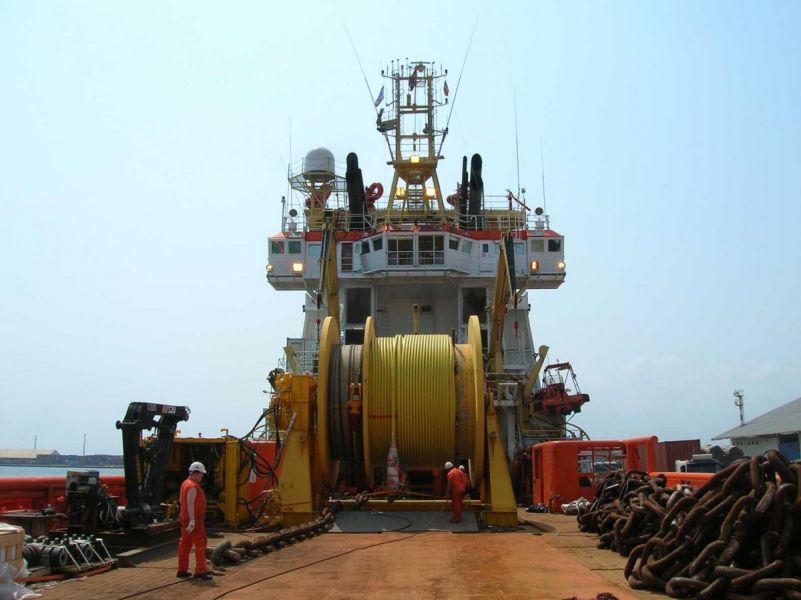 During 20 years, PCB worked as a bridge design office but now it only manages the Spiral Strands projects for BAUDIN CHATEAUNEUF, in various domains such as bridges, offshore mooring lines, guying of telecommunication masts or windfarm masts.